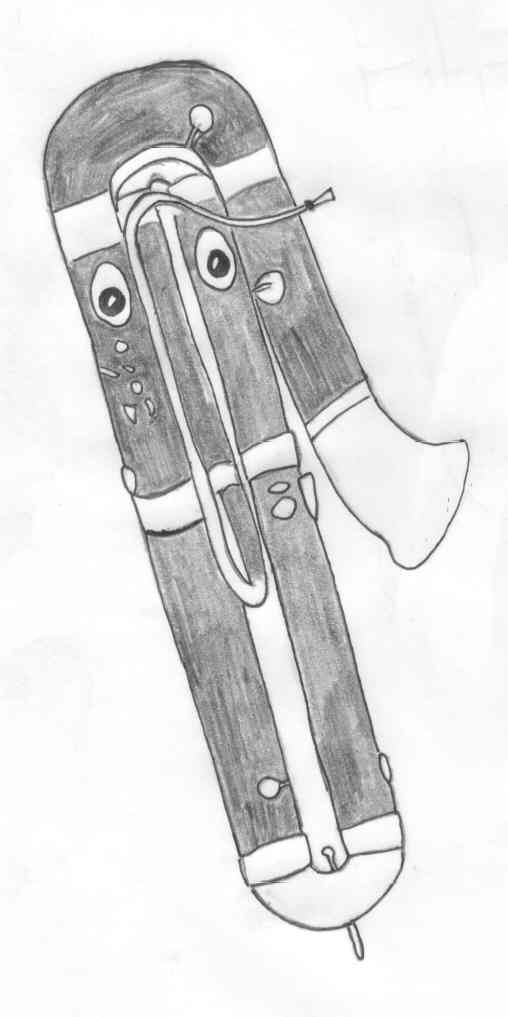 contrabassoon
Normally hidden deep within the orchestra, these bass instruments are thrilled to have an occasional chance to let their voices be heard.

They are quirky and full of personality, seldom missing the opportunity to get the better of their unfortunate players!

They are interesting to look at too - but don't tell them as they are conceited enough.

Definitely not something that you can experience every day.
The Growlers' first concert appearance at Heriot-Watt University arose out of a slight misunderstanding.

At a rehearsal of the University orchestra, Sinfonia Excelsior, one player suggested that it would be fun to 'do some stuff' with just these three bass instruments.

The others interpreted this as meaning 'let's put on a concert'. They were a little surprised - but embarked upon a search for suitable
music. In due course, there was a concert...


bass clarinet